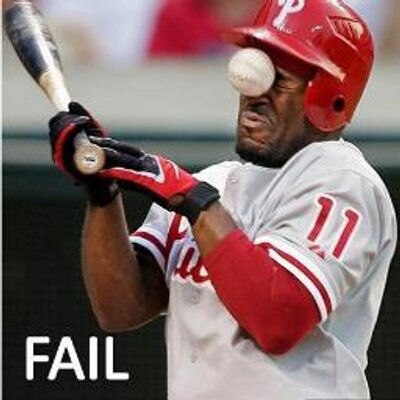 Duality principle is allowed to work even when you don't take the time to consider it. You don't have to think about belonging, becoming, existing with the world around you. Every once in a while, the cosmos create a certain blending of delicate harmonies and the world functions as one. It doesn't have to be made into anything spiritual. It's just a perfect moment when time, place and opportunity unfold before your eyes to allow a certain unknown reality to unfold.
One of the worst things about revelation is that it can fold back into unreality in a moment's notice. If you don't understand it or take the time to think about it, the moment disperses and you're left with nothing. You might maintain certain illusions about the moment and how it made you feel, but unless you examine and learn from it, you'll never manifest it in your everyday life… unless luck allows for it, if only one last time.
When I was a kid, I remember having such a moment. It's amazing and unforgettable, because it's not just happening to you. It happens to everyone around you. They sense it in some way, but for some it doesn't register as anything significant. It's duality principle taking effect, although, it can happen in a flash, and often manifests in the form of chaos. Nobody notices that it's an organized chaos. We just see the bomb going off, the aftermath, the devastation, but we never catch the essence of what occurred.
The forms that it takes can be the ugliest thing you've ever seen. For me and for several of us who signed up… it occurred at the Rensselaer Little League. There aren't as many 'city-lines' that divide us… which is to say, people from one part of town don't hate those on another part of town. Our hatred is individualized. This is what gives it its power. A man can hate another man for any damn reason that he pleases. We've all heard horror stories about parents acting more like children during these games. It happened more than I care to remember during my time playing at the Rensselaer Little League. Parents didn't seem to understand that this was a pointless endeavor. We played in a field that ended a cul de sac, with a crick just behind the outfield fences. Somehow, the parents thought we were playing at Yankee Stadium. They'd bicker among one another, argue with umpires or even manage to call-out other people's children. Usually when the last thing happened, the parent of the child would get involved and a fight would have to be broken up.
I'm relatively certain that this 'Parents Behaving Badly' occurs enough that it could be made into its own reality show. I can't even begin to try and understand what's going on in their minds. The point is that instead of bringing us together for an enjoyable time, it was made into something that seemed to bring out the worst in people. It wasn't every time, but once in a while, some underlying psychosis got the better of them all and just… POOF… our fun time was taken away. Baseball provides for many a scapegoat for the excitement one finds in life, capsulizing it to brief moments, where children steal home or hits his first home run. The Little League that hides within a cul de sac off of Partition provides a place for children of all walks of life to meet, to see that they have something in common with one another, while their parents maintain their cultural bias.
How duality principle presented itself to me can be explained by the clever adage, 'The enemy of my enemy is my friend'. The hatred in this town performed two amazing feats of mental gymnastics when the summer came on and a few of us made the 'All-Star League', which brought other teams to our field at the end of a cul de sac. The first amazing feat of our hatred was to bring us together. Our hatred became infectious, spreading throughout the parents and bringing them together in order to form a united front against the parents and children of the opposing teams. It wasn't a good things. I know this, but it happened. You could see people who always hated one another working together to act like fools and bicker about how the other teams were getting all the good breaks, good calls, good things overall. In this respect, the second mental gymnastic that formed this day out of duality principle is that our people understood the necessity of a decent scapegoat. The parents and people who came to enjoy the game found something special in berating the outsiders that came to the end of our cul de sac. There was a real feeling that we lived in a place close to 'Thunderdome', where two teams enter and just one could leave. We never put together the reality… THEY were the ones that get to leave. It didn't matter. We were full of a sense of pride for where we were, brought on by these foreign invaders with nicer uniforms. That never mattered. We didn't want to be them. We wanted… well… who the hell knows.
Duality principle didn't last too long in those trying times and god knows nobody learned anything from the moment that we had. I was too young to understand the significance and even now, several years down the road, all I can see is the blurry memories of losing a summer because baseball felt like the sport that would never end. The duality of it is this… we can walk around or bump into each other. We can bump into each other and pick each other up or knock ourselves out into space. We can crash and put each other together or pull one another apart. That's what I learned in between watching parents act worse than kids and trying to figure out why the god damn summer league would never, ever end.